MDLA Corporate Partners

American Public University System
APUS provides accredited online college programs for adult learners through American Military University & American Public University.
---

Blackboard
Blackboard delivers innovative education technology and services that help schools, districts, institutions and companies drive student success.
---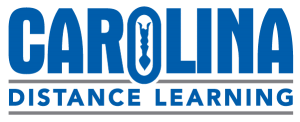 Carolina Distance Learning
Enhance the lab experience for distance learning students with Carolina lab kits designed specifically for distance education.
---

cidilabs
Our products help course designers improve the Canvas experience for students with improved course design, accessibility, course readiness tracking and file management.​
---
DESIRE2LEARN
D2L is the software leader that makes the learning experience better through the company's cloud based platform, Brightspace.
---

eScience Labs
eScience Labs collaborates with hundreds of higher education institutions to provide a traditional hands-on laboratory experience to students engaged in online
---

Grand Canyon University
Since our founding in 1949, Grand Canyon University (GCU) has been a Christian college with a biblically rooted mission. Founded as a Baptist university, today GCU is an interdenominational university that welcomes students from all backgrounds. Throughout its rich history, GCU has remained a vibrant Christian university that is committed to distinctively Christian beliefs, values and practices in accord with its mission and vision. While the university is clear about its identity as a Christian university and its foundational.
---

Inside Track
At Inside Track we partner to create scalable solutions for institutions and unlimited success for students.
---

MarylandOnline
MarylandOnline is a statewide, inter-segmental consortium dedicated to championing distance learning in Maryland. Through collaboration among Maryland community colleges, colleges, and universities, MarylandOnline facilitates students' access to articulated courses, certificates, and degree programs offered via distance and promotes excellence in Web-based learning in the physical as well as the virtual classroom. MarylandOnline is the parent organization of Quality Matters, a nationally recognized peer-review process that ensures high quality in online courses. The process includes trainings and tools for use by institutions to both assess existing courses and to develop new online courses.
http://www.marylandonline.org
---

Pearson Education
As the world's leading publisher of academic and reference textbooks, Pearson Education (Prentice Hall, Addison Wesley, Benjamin Cummings, Allyn & Bacon/Longman) is committed to providing the most innovative, flexible, and powerful educational materials available today. Whether you are a student, an instructor, a prospective author, or a bookseller, these sites are the place to find a host of solutions to today's classroom challenges—ranging from traditional textbooks and supplements to CD-ROMs, Companion Websites, and extensive distance learning offerings.
http://www.pearsonhighered.com and http://www.pearsoncustom.com
---

Quality Matters
Quality Matters (QM) is a faculty-centered, peer review process that is designed to certify the quality of online and blended courses. QM is a leader in quality assurance for online education and has received national recognition for its peer-based approach and continuous improvement in online education and student learning. QM subscribers include community and technical colleges, colleges and universities, K-12 schools and systems, and other academic institutions.
http://www.qmprogram.org
---

Smarthinking
SMARTHINKING, based in Washington, DC, is the leading provider of online tutoring. SMARTHINKING provides people, technology and training to help institutions offer their students outstanding academic support. Schools, colleges, universities, libraries, government agencies, textbook publishers and other education providers work with SMARTHINKING to increase student achievement, enhance learning and increase retention in online and tradition contexts. SMARTHINKING connects students to E-structor® Certified tutors anytime, from any Internet connection. From supplementing current learning support programs with SMARTHINKING's qualified, professional and trained online tutors, to licensing SMARTHINKING's technology platform to create a private-labeled virtual learning assistance center, SMARTHINKING develops custom solutions to enable institutions to better support their faculty and students. SMARTHINKING currently works with over 500 school clients and businesses, including the following organizations in Maryland: Anne Arundel Community College, Baltimore City Community College, College of Southern Maryland, Bowie State University, Stevenson University, and Carroll County Public Library.
http://www.smarthinking.com
---
Tutor.com
Tutor.com is a fully online tutoring service. You can get a tutor 24/7 in more than 40 subjects including Math, Science, Social Studies, English, AP ® Support, Foreign Languages and Business. Tutoring sessions take place in our easy-to-use online classroom, which runs in your web browser.